FlowX.AI, the low-code/no-code platform that offers digital solutions to businesses, announced that it is joining IBM's Cloud for Financial Services (NYSE: IBM), which is designed to address the risks in the digital supply chain through a common set of security controls that are adhered to by the entire ecosystem.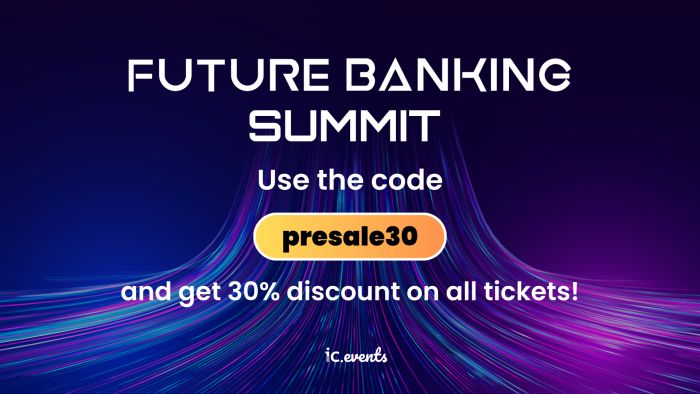 "The banking industry alone spends over $200 billion per year on technology and 85% of it goes to infrastructure maintenance and regulatory updates. Enterprise organizations are often deeply frustrated with the speed, cost, and reliability of digital developments. With FlowX.AI we address a massively painful and costly problem not only in Financial Services, but in the business environment in general: legacy implementations are holding companies back from building digital experiences or new digital business models that customers are expecting. Partnering with IBM Cloud for Financial Services will help us accelerate in bringing our offering to the global market" said Ioan Iacob,

the CEO and co-founder of FlowX.AI

.
More specifically, FlowX.AI will work with IBM Cloud for Financial Services to support partners in accelerating their interactions with financial services institutions.
The IBM Financial Services Cloud is designed to serve companies who are active in the financial services industry in the areas of regulation, security, and reliability. Moreover, IBM's partner ecosystem feeds hybrid cloud environments and helps customers manage and modernize their flows, from metal bars to multi-cloud, as well as offers intermediate platforms through Red Hat OpenShift, the leading Kubernetes platform for organizations.
This is the industry's first financial-ready cloud and uses IBM's fourth-generation capabilities, as well as the "Keep Your Own Key" encryption feature, provided by IBM Cloud Hyper Protect Services, to help both partners and customers have control over data, as well as to provide financial institutions with a secure environment for interaction.

Growing forecasts for the hybrid cloud solutions market
The financial services industry has a significant market share of an estimated $1 trillion in the hybrid-cloud market, a portion that is expected to grow by about 20 percent by 2024. Key findings in a recent IBM internal analysis suggests that the Cloud is expected to account for about 60% of that future market opportunity, as financial institutions are accelerating innovation to meet heightened customer expectations, deliver consistent services in the face of challenges like the global pandemic and navigate the ever-complex regulatory environment. In addition, a recent IBM study with Censuswide in the UK found that 88% of companies in the regulated sectors, including financial services, have adopted or plan to adopt cloud platforms to accelerate their digital transformation journeys. The strength of this trend is being driven by the need for institutions in these highly regulated sectors to overcome stringent compliance and security challenges to unlock innovation and the study backs this up, with 45% of respondents viewing regulation and compliance as their biggest barrier to digital transformation, followed closely by data security concerns (43%).
What is FlowX.AI?
FlowX.AI is a digital development platform based on low-code/no-code, which is designed to support companies in implementing digital solutions in a very short time, up to 10 weeks, at a low cost. These can be scaled up later according to customer needs, thanks to the architecture that the platform uses, as well as the software that leverages artificial intelligence.
The platform also allows for a "quick" and "trouble-free" reinvention and modernization of legacy systems, instead of the typical system replacement approach, which has a high risk of affecting the operations of the business, according to the company.
Photo source: FlowX.AI