Banca Transilvania will pay the shareholders cash dividends amounting to 800 million lei from the 1.8 billion lei profit obtained in 2021, following the decision of the General Meeting of Shareholders (GMS).
At the GMS meeting, held on 28 April 2022, the shareholders elected the new Board of Directors (BoD) for the 2022 - 2026 mandate. Under the coordination of the new Board of Directors, BT targets the leader position in all business segments, organic growth, new acquisitions, continuing the digitalization, and increased synergy between Banca Transilvania Financial Group companies.
Cash dividends for over 40,000 shareholders
800 million lei, representing about 45% of 2021 profit, will be distributed as a dividend by BT. The gross dividend/share is approximately 0.12 RON, equivalent to a yield of 5%. The ex-date is 3rd June 2022, and the dividend payment date is 16 June 2022.
Banca Transilvania will increase its share capital by issuing 765 million shares with a nominal value of 1 RON, by incorporating reserves from the net profit of 2021. Approximately 12 bonus shares will be granted for every 100 shares held at the record date.
BT's Board of Directors for the next four years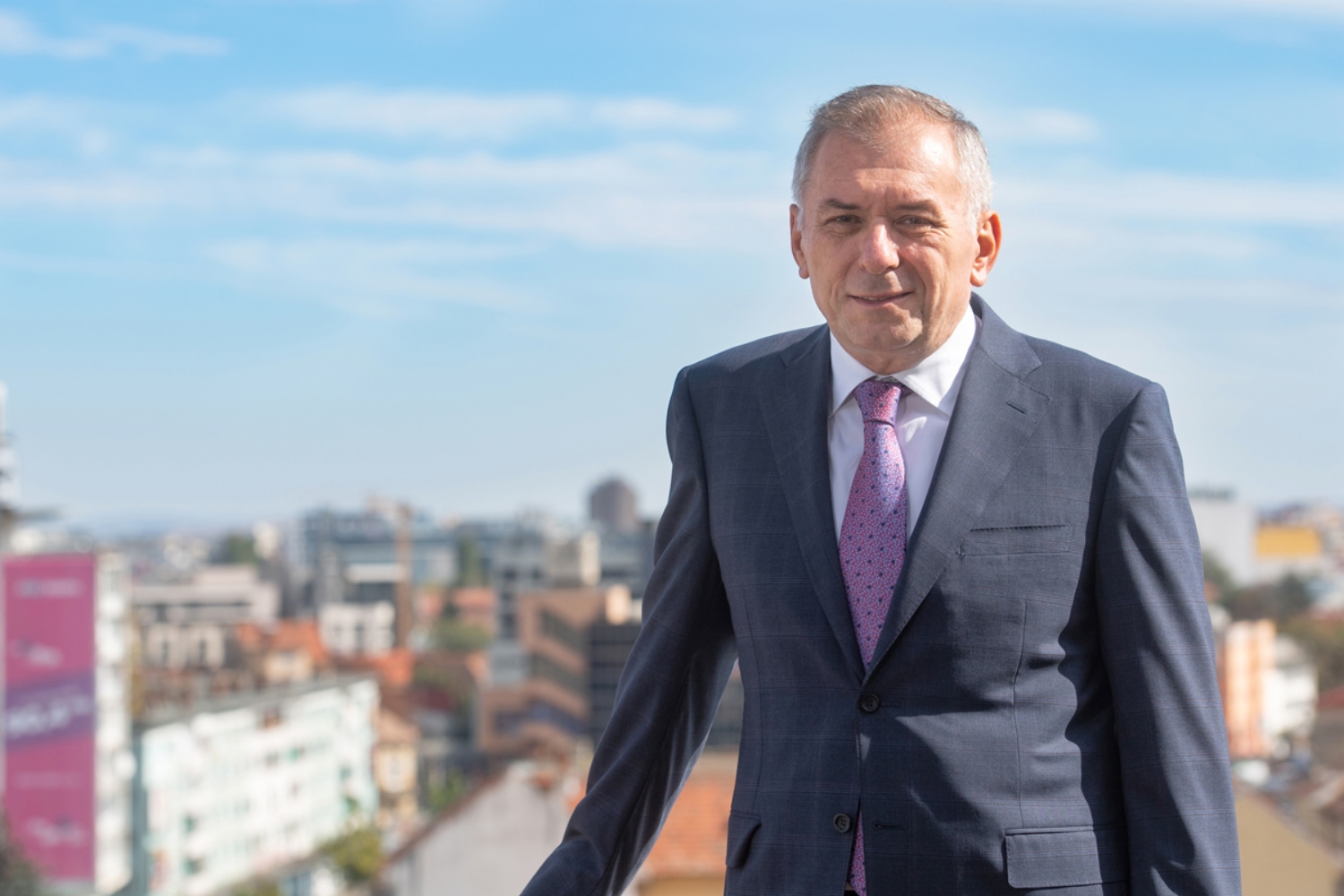 Horia Ciorcilă, founder and Chairman of the Board of Directors since 2002, obtained his sixth consecutive mandate.
Four Board members were re-elected by the shareholders: Thomas Grasse, Ivo Gueorguiev, Mirela Bordea, and Vasile Pușcaș. The Board of Directors also has two new members, Lucyna Stanczak-Wuczynska and Florin Predescu Vasvari.
Under the coordination of the Board of Directors that ends its mandate in April 2022, Banca Transilvania has achieved several remarkable results:
It became the largest bank in Romania;
Market share increased from 16.4% to 19.6%;
The number of customers increased from 2.8 million to 3.6 million;
The market capitalization reached RON 16.3 billion (EUR 3.3 billion as of 31.12.2021) from RON 9.6 billion (EUR 2.1 billion as of 31.12.2018);
It has acquired two other banks, Bancpost and Idea::Bank, as well as companies in other sectors (leasing, consumer credit, insurance, and private pensions): ERB Leasing, ERB Retail Services, Idea::Leasing, Idea::Broker de Asigurare, and Certinvest Pensii.
BT and the Țiriac Group also signed an agreement to acquire Țiriac Leasing in January 2022 and the completion of the transaction is currently subject to the approval of the competent authority.
Banca Transilvania ended 2021 with figures above the market average in terms of lending and operating volumes.
The increase in the volume of the operations and the reduction of the cost of risk contributed to a net profit of nearly RON 1.8 billion, +48.9% compared to 2020. The bank's assets reached RON 125 billion, +21% compared to 2020, an increase generated by the rise in lending.
Banca Transilvania has targeted for this year a net profit of RON 2.1 billion, +18% compared to last year's figures.
Photo credit: Photo 243314752 / Banca Transilvania © Alpar Benedek | Dreamstime.com