In August 2020, Mass Mutual opened its first office in Bucharest. Massachusetts Mutual Life Insurance (MassMutual) is a leading mutual life insurance company based in Springfield, Massachusetts. Founded in 1851, the company offers a wide range of protection, accumulation, wealth management, and retirement products and services. MassMutual Romania is a subsidiary of MassMutual, with a focus on technology and offices in Bucharest and Cluj (opened in March 2021). The local mission is to help the parent company accelerate its digital capabilities, to strengthen its position as a market leader.
In an exclusive talk with Future Banking, Michael Makar, Head of MassMutual Romania, shed a light on the organization's plans for the near future.
What is MassMutual's focus in Romania?
At MassMutual Romania, we develop digital products and technological solutions that help MassMutual's customers protect themselves financially, thus forming a culture of innovation and reciprocity. So, the end goal, from a business perspective, is to provide a great customer experience in the increasingly digitized world that we're living in.
From an employer's perspective, our priority is to invest in people, support our employees' growth, and contribute to the development of the local tech community.
Why did MassMutual choose Romania?
Romania benefits from a great pool of tech talent. It is a technology hub in continuous ascent, so the choice was relatively easy to make. Many cities in Eastern Europe are currently experiencing a technology boom, but when assessing the availability and capacity of resources combined with price and a low-risk political environment, Romania emerged as the best option.
Bucharest has a vibrant IT sector and thousands of IT/Computer Science new graduates every year. Full-stack technology talent is available for the different seniority levels and technology specialties that we need. Class A office space is available at competitive prices. Bucharest is a fast-paced, metropolitan city and attracts some of the best and brightest that Eastern Europe has to offer. The same things are true of Cluj as well, of course, very often referred to as the "Silicon Valley" of Europe. So, we opened offices in both Cluj and Bucharest, but we also have colleagues in other cities such as Iasi, Timisoara, Brasov, Sibiu, Pitesti, and Oradea. Our entire team works 100% remotely, but our offices are always open for our employees if they'd like to come in person.
How was 2021 like for the company, especially since your entry into the local market has coincided with an unfavorable and uncertain economic and social context?
For us, 2021 was a truly outstanding year. We hired over 100 tech professionals in a pandemic year and within an extremely competitive market. We closed the year with close to 150 employees and with more than 20 colleagues joining in early 2022.
Internally, we continued to build our culture. We want our employees to truly feel that they are part of something bigger than themselves, working with purpose and passion, and know they are valued at MassMutual Romania. We're making constant efforts to build our reputation externally too. We support many local initiatives and key events in the tech market. One of our goals is to be recognized as a top employer and for candidates who want to stay and grow with us long-term once they've become employees.
By comparison, 2020 was our start-up year, so we faced some challenges when the pandemic struck, but we overcame them to largely stay on track and opened officially in August 2020 with our first employees. By the time we opened our Bucharest office, people were already used to working remotely, so it wasn't a big change for us. If anything, the pandemic showed us as a company that we want to move even faster to enable digital customer experiences, so operating in Romania is gaining tremendously in popularity.
As we speak, we have around 100 open roles. Our managers in the U.S. see the outstanding talent that exists in Romania and how our plans accommodate this increase in demand. We're thrilled to be in Romania.
Helping the parent company accelerate its digital capabilities is your mission. Now, we know digital transformation is essential for the development of society as a whole at this stage. What is your vision of digital transformation as a way to make your business stronger?
We're moving towards more and more digital transactions and experiences. Companies with sophisticated IT capabilities and market-leading analytics capabilities are at an advantage. Businesses that thrive in this fast-changing environment have to be adaptable and agile, while at the same time being able to stay in touch with the customer through the multitude of channels at their disposal and be ready to leverage data to truly customize that experience.
We must meet and serve our customers where they are, and the pandemic accelerated the switch to digital. We want all our customer journeys to be mobile-enabled. If you think about the way the life insurance business takes place, it was previously done through in-person meetings with customers and financial advisors. During the pandemic, the business had to be conducted through virtual meetings. Younger generations want to do more online and on mobile platforms, so we must meet and exceed their expectations.
MassMutual Romania is making a big impact in this digital journey through deploying modern technology stacks, our cloud-first strategy, mobile development, and taking advantage of the advancements in data science, AI, and machine learning capabilities. All of which is enabling MassMutual for the next stage of our growth, the next 20 million customers, and the digital-first world we live in.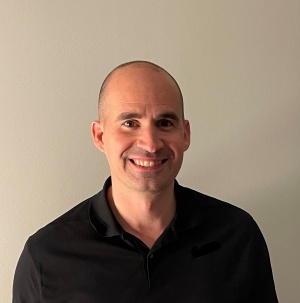 Michael Makar
What does digital transformation entail for the insurance business/market?
The push for an integrated customer experience is one of the key trends shaping the market.
For MassMutual as well, offering our customers an experience that exceeds expectations on the digital platforms of their choosing is how we continue to win them over.
We continue to lead in the move to digital, simplifying the user experience and remaining innovative. Employees at MassMutual Romania in our centers in Bucharest, Cluj, and all the other cities will play a key role in this digital acceleration, the overall impact MassMutual makes on the industry, and helping to better serve our customers.
We are barely at the beginning of the 4.0 industrial revolution. What will Financial Services and Insurance look like as digital transformation progresses and becomes more widespread?
Financial Services and Insurance will keep evolving to improve and expand the digital experience for the customer. We can think of different dimensions and elements added to customize and enable faster, more effective communication as well as access to services and products for the customer.
So financial services/insurance companies that thrive in the future will definitely be tech-driven. Classical operating models might also need revisiting, with competition from tech-powered companies outside the industry probably intensifying in the next years.
MassMutual is investing heavily in fintech start-ups as well to ensure we remain ahead of the competition.
Michael, I know you have a solid background in both technology and entrepreneurship. What did your path to MassMutual look like (why MassMutual) and how do you see the future of technology?
MassMutual was an easy choice because of how forward-thinking the company is in terms of wanting to build digital capabilities. Despite the size of the company, the culture allows people like me to thrive through entrepreneurship and (educated) risk-taking.
The company is growing rapidly which can be challenging but exciting for a company as big as MassMutual. The growth combined with the rapid digital acceleration makes it a very exciting time to be at MassMutual Romania.
What is your perspective on the local IT market? What about the insurance one?
We absolutely love Romania, and the tech talent here is very, very good. Our team members show tremendous commitment and dedication to our mission of helping people secure their future and protect the ones they love. This is especially important during these turbulent times.
It's a market where we can find a wide range of diverse talent in technology. This helps to fuel our future growth.
What are some of the challenges a company of your size/reach faces?
Our biggest challenge is continuing the rapid pace of growth. It's a very competitive market, and we continue to work hard to tell our story and attract the best employees.
What are your plans for 2022?
We want to double our headcount in 2022. This is very important to help meet business needs and continue our market-leading position with top talent in Romania. This year we are expanding our junior program and looking to bring on around 30 interns and graduates from local universities. Our team members are already making a big impact, and there is a lot of work to be done to transform our business digitally.
What are your plans for the next years (medium-term)?
We are very committed to long-term growth in Romania. We already have employees in many other cities throughout the country and I expect this trend to continue. Our contributions will continue to create value for the parent company, customers, employees, and stakeholders. I see a bright future for our plans in Romania.